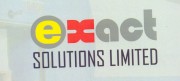 ​OUR DIRECTORS:
GEORGE IFEANYI UGWU | Founder and CEO
He holds a Bachelor's Degree in Mechanical Engineering and a Diploma in Printing Technology (Print
Promotions Germany/SA Printing College).
2. EMMANUEL JAMES CHIEZUE UGWU | Director
He holds a bachelors degree in Law. He is responsible for administrative and legal matters.
Emmanuel's wealth of experience in business is of immense benefit to our company
3. DAUDA TOKUNWA AYINDE | Head of Mechanical Engineering
He is a graduate of Mechanical Engineering and has been working as a Printer's Mechanic for over 15
years.
4. CHIMA CHUKWUEKE | Electrical Director
He has 17 years experience working in printing industry. He is graduate of Electrical & Electronics
Engineering. He has attended various levels of training both in Nigeria and in Germany on the Electrics
of Printing Machines.
OUR CUSTOMERS:

Binani Printing Press Limited, Abuja
Cardstel Limited, Lagos
Digital Signage Limited, Benin, Edo State
Dominion Publishing House, Ota, Ogun State
Eskade Ventures Limited, Lagos
Kadmon Press Limited, Yenegoa, Beyelsa State
Lagos State Printing Corperation
Mapleleaf Press Limited, Lagos
Marvelous Mike Press Limited, Abuja
Nigerian Security Printing and Minting Company
Oracle Biz Limited, Makurdi
Orient Daily Newspaper, Awka, Anambra State
Petra Digital Press Limited, Abuja
Plateau State Government Press
Premium Pack Limited, Lekki, Lagos
Rizavwa Bank of Ideas, Abuja
Vista International, Lagos
Yaliam Press Limited, Abuja
OUR PARTNERs IN PRESS, PRE-PRESS & POST-PRESS:

1. SCREEN has been the world's leading
maufacturer of Computer to Plate (CtP)
systems for over 10 years. The company
now has more than 20,000 engines
installed worldwide – equivalent to
approximately 50% market share.
www.screeneurope.com
2. We present here the product of KBA, the world's first manufacturer of printing press
and the second largest manufacturer of printing equipment in the world. KBA presses
currently make up 45% of brand new Press installations in Nigeria over the pass 5 years.
www.kba.com
3. PERFECTA Cutting System:
Manufacturers of:
High Speed Cutters (Guillotine)
Peripherals for Paper Handling
www.perfecta.de
4. MUTHO
5. MBO is a global leader in
folding machines, thread
sealing machines and
peripherical units. The MBO
specific machine features
and function procedures
point the way ahead
www.mbo-folder.com
6. Meccanotecnica S.p.A of
Italy is the global leader in
Book Sewing machines
www.meccatec.i
7. Hohner (Germany), is the world's
leading manufacturer of stitching
heads and stitching machines.
Supplier of stiching heads to
Heidelberg, Bilomatic, Linomatic,
Maxima etc.
www.hohner-postpress.com
8. KOLBUS (Germany)
is the world leader in
soft cover and hard
cover binding.
Bindery equipments:
Gathering Machine
Perfect Binder
Casemaker
Book Production Line
www.kolbus.com
Printing
Labelling
Packaging