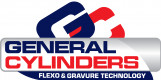 General Cylinders Co.
Stand number:
3D08
Sector:
Printing, Labelling, Packaging
Company address: 220Ain - Hadayek Al Aharam- Gate 4 GIZA - EGYPT P.O.Box : 29 - Al Rimaya
Techno converting services is a pioneer company in the MEA markets with experience exceeding 25 years in serving the printing and converting fields in the flexible packaging and corrugated industries. We target customers who print on film, foil, corrugated, label, shopping bags, woven and paper bags. In our financial system the profit we generate is the ultimate source of fund we need to grow. We do not believe that large size is important for its sake, continuous growth is essential for us to achieve our other objectives. Meeting the needs of our customers, employees, suppliers, and community is fundamental to fulfilling our mission. Being proactive in knowing our customers' needs and responding accordingly is the criteria of our success.
Get in touch with General Cylinders Co.
(+202) 338 060 63 / (+202) 338 060 64
Products
Cylinders
chrome coated anilox cylinders