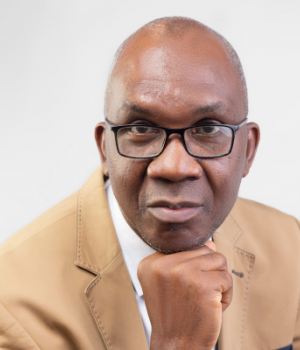 Ahmed Omah
President, African Packaging Organisation
Executive Director, Institute of Packaging Nigeria
Packaging Consultant Ahmed Alex Omah has 30 years of experience. President/CEO of Graphics Packaging Communications (GPC) Ltd. and Labels and Labelling Packaging Ltd. Ahmed has attended board meetings, seminars, tradeshows, workshops, and conferences in more than 35 countries. He understands packaging trends and processes from his global expertise.

Editorial Director Omah runs Nigeria Packaging Magazine, a leading packaging news publication. Ahmed lectures, One-year Diploma in Packaging Technology and Executive master's certificate in food packaging technology and materials at (Nigeria Packaging Academy) Advanced Institute of Packaging Professionals Nigeria (AIOPPN) LTD/GTE.

He is Executive Director, Institute of Packaging Nigeria (IOPN); President, Africa Packaging Organisation (APO); and Judge and jury for Afristar Awards for Packaging Excellence in Africa.
Ahmed was Studio Press (Packaging) Nig Plc and Industrial Cartons Ltd. General Manager 1990 - 2015.

Ahmed's packaging contributions extend beyond work. World Packaging Organisation (WPO) board member and Worldstar Awards for Packaging Excellence jury member. He also served on the Technical Committee for Packaging Standards of the Standards Organisation of Nigeria (SON) and the African Organisations for Standards (ARSO).

Omah is a Toastmasters International, IOPP USA, IOPN, Nigeria Union of Journalist (NUJ), and International Packaging Press Organisation (IPPO) member. Ahmed studied at Indian Institute of Packaging, Mumbai; School of Packaging, East Lansing, Michigan State University, USA; University of Benin, Nigeria; National Broadcast Academy, and Nigerian Institute of Journalism.