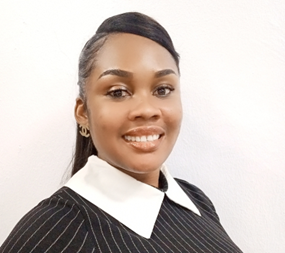 Doris E. Adeyemi
National Customer Manager (E-commerce)
DHL Express International
Doris E. Adeyemi is the Ecommerce manager for DHL Nigeria with over 9 years of experience in sales and customer management. She is an alumni of Obafemi Awolowo University Ile Ife Nigeria where she holds Bachelors in English.
She is a Certified international specialist and a 4 times award winner of the Global DHL sales champions award.
Her Team won the prestigious Stevies Award for the best sales team in Sub-Saharan Africa
She has managed customers in different sectors, from manufacturing, Engineering, Logistics, hospitality, and ecommerce.
She is passionate and insanely customer centric.
Her vast experience has been beneficial in driving sales growth and top tier development in the aforementioned sector.
Doris is currently the National Customer manager (Ecommerce Channel) for DHL Nigeria