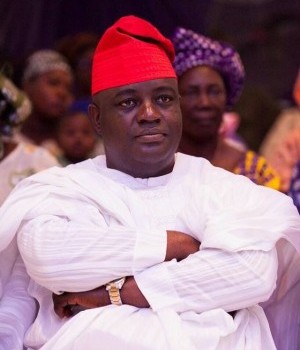 Dr Aina Olugbenga Stephen
Deputy Director
NAFDAC
JOB PROFILE
He is currently a Deputy Director with the National Agency for Food and Drug Administration and Control (NAFDAC).
Serves as the World Health Organization (WHO) Focal Person on In- vitro Diagnostics in Nigeria.
Has over twenty (20) years of Regulatory experience spanning several Directorates of NAFDAC.
PROFESSIONAL BODIES MEMBERSHIP
Fellow- Chartered Institute of Leadership and Governance, CILG (USA).
Fellow- Nigerian Institute of Food Science and Technology (NIFST).
Member- Nigerian Institute of Chartered Chemists.
Certified Inspector-Occupational Safety and Health Administration (OSFA).
Past Governor- Nehemiah Leadership Institute of the Redeemed Christian Church of God (RCCG).
INTERNATIONAL/ LOCAL ENGAGEMENTS
Guest Speaker- Slovenian /European Logistics Association 2014- Ljubljana, Slovenia.
Speaker- HAZWOPER Institute, Simi Valley, Los Angeles, USA.
Public / Motivation Speaker.
SOCIAL BODIES
Rotarian- Rotary Club of Maryland, Lagos.
Toastmasters-Merit Toastmasters Club.
HOBBIES
Travelling.
Football…Chelsea for Life!!!
Chess.