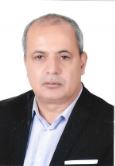 Faouzi Ben Sassi
Area Sales Manager
BOBST
Faouzi Ben Sassi holds a degree in Mechatronics Engineering. He started his journey with BOBST in 1993 as a dedicated Field Service Engineer, demonstrating his expertise in the field. His exceptional skills led to his promotion to Sales Manager in 2000, with a focus on the African markets.
He has consistently contributed to BOBST's success by effectively combining technical knowledge with commercial skills.
Throughout his career, Faouzi's dedication and strategic thinking have played a pivotal role in expanding BOBST's presence in Africa, with 5 years based in Nigeria.
His journey is a testament to his commitment to excellence and his ability to seamlessly integrate engineering and business acumen in the dynamic field of packaging and printing solutions.