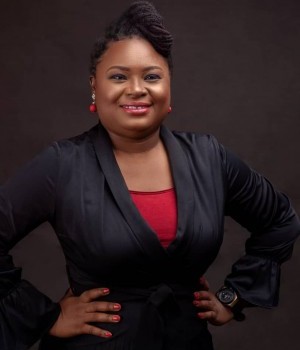 Marilyn Obaisa-Osula
Associate Director and Lead, ESG/Sustainability Services
KPMG Nigeria
Marilyn is an Associate Director and leads the ESG and Sustainability Services Unit, at KPMG Nigeria. She has with over fourteen (14) years of experience across Agriculture, FMCGs, Pharmaceuticals, Financial institutions (including the development finance institutions), techstartups, Energy and the public sectors.
She has rendered sustainability-related services including ESG reporting, integrated reporting, sustainability assurance, impact assessment, sustainability strategy and stakeholder engagement, innovation management for sustainability (technology-driven), United Nations SDGs integration and implementation, OHSE reviews, Community development services. She has rendered advisory services for Organisational development & Sustainability - for small and large corporations, including agribusiness value chain players. Her most recent experience also includes leading her team to develop carbon emission reduction strategy, sustainability strategy and impact assessment services for leading players in several industries.
Marilyn has a Bachelor's degree in Agricultural Economics and a Master's degree in Public and Development Management. She is a chartered accountant, She is an appointed member of the Panel of Experts for Adaptation Benefit Mechanism on Climate Change-related matters for a DFI. Marilyn has served as moderator and panelist at a number of webinars/ seminars locally and internationally on ESG She has also played a key role in several workshops and training courses at board and management levels facilitating discussions on ESG for several companies.