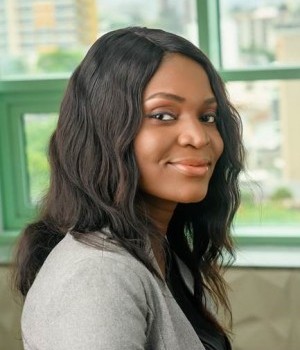 Yewande Adeyi
Manager, ESG/Sustainability Services
KPMG Nigeria
Yewande is a Manager in the ESG & Sustainability Advisory Services Unit, KPMG in Nigeria. Over the past eight (8) years, she has amassed experience in a broad range of sustainability services including Waste Management Advisory, Socio-economic Impact Assessment, Corporate Sustainability Strategy and Reporting, Sustainability/ESG Assurance, Capacity Buillding etc. Her industry experience covers Agriculture, FMCGs, DFI and Commercial Banks, Oil & Gas, and Energy.
Some of her sector experience includes coordinating a plastics circularity market assessment for a DFI which led to funding in the Nigerian plastics recycling Industry. She also led another DFI led project on institutional analysis of the Nigerian solid waste and plastics management landscape.
Yewande has a Bachelor's degree in Food Science and Technology and a Master's degree in Food Processing and Technology. Additionally, she is an ISO 14001(Environmental management systems) Lead Auditor, ISO 26000 (Guidance on Social Responsibility) Lead Implementer and possesses certificates in Health, Safety & Environment. Yewande is a Full Member of the Nigerian Association of Sustainability Professionals of Nigeria.