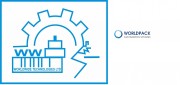 We are Engineers and Manufacturing Process Consultants providing TechnicalSupport, Sales & Services, to our esteemed clients. We also liaise withmachinery suppliers for spares requirement, consumables and new productintroduction plans/feasibility studies.
The strength of our company lies in over 35 years of varied experiences in Nigeriaand Overseas in the Pharmaceutical, Oil & Gas, and Food & Beverageindustries. We have a team of highly enthusiastic and energetic engineers witha record of nationwide inspection, installation & servicing of machineries.
Likewise, our strength can be perceive in the eighteen (18) years of faithfulrepresentation of the following companies as authorized sole representative inNigeria:
·
ACG WORLDWIDE - one-stop-shop for pharmaceutical industries providing hard gelatin capsules, filling machines, fluid beds,granulation & coating equipment, barrier packaging films, etc.
·
PHARMALAB IND. PVT. LTD. - Manufacturer of complete liquid filling machines, storage tanks, filter press, sterilizers, complete cream andmayonnaise filling and mixing tank etc.
·
HSASystems- Manufacturer of high resolution industrial thermal inkjet (TIJ) coding systems.
·
WRAPTECH MACHINES PVT. LTD. - Manufacturer of form fill seal sachet packaging machines
·
WORLDPACK AUTOMATION SYSTEMS PVT. LTD. – Manufacturer of World-class automated labelling machine
·
PHARMINTECH TURNKEY SOLUTIONS: Manufacturers of cleanroom equipment, HVAC and cleanroom accessories
Printing
Labelling
Pharmaceuticals
Packaging